The
Penaeus vannamei
shrimp is a crustacean commonly known as shrimp, white shrimp or tropical shrimp.
It has a translucent shell of a uniform grey color. Its color varies according to the color of the soil on which it is raised. When cooked, the shell is a solid pink color and the flesh is white with a pink tinge.
It is harvested all year round in Latin America, particularly in Peru, or from March to October in South East Asia.
Harvesting is carried out using gravity, with the help of traps, or with a machine called a "cosechadora".
The absence of any chemical or antibiotic treatment allows its taste qualities to be fully expressed.
It is BIO, BAP and ASC certified.
We sell it shelled and deveined raw form.
Enjoy it in cooked dishes, pan-fried, in puff pastry or on skewers.
For further information, please visit:
www.pdm-seafoodmag.com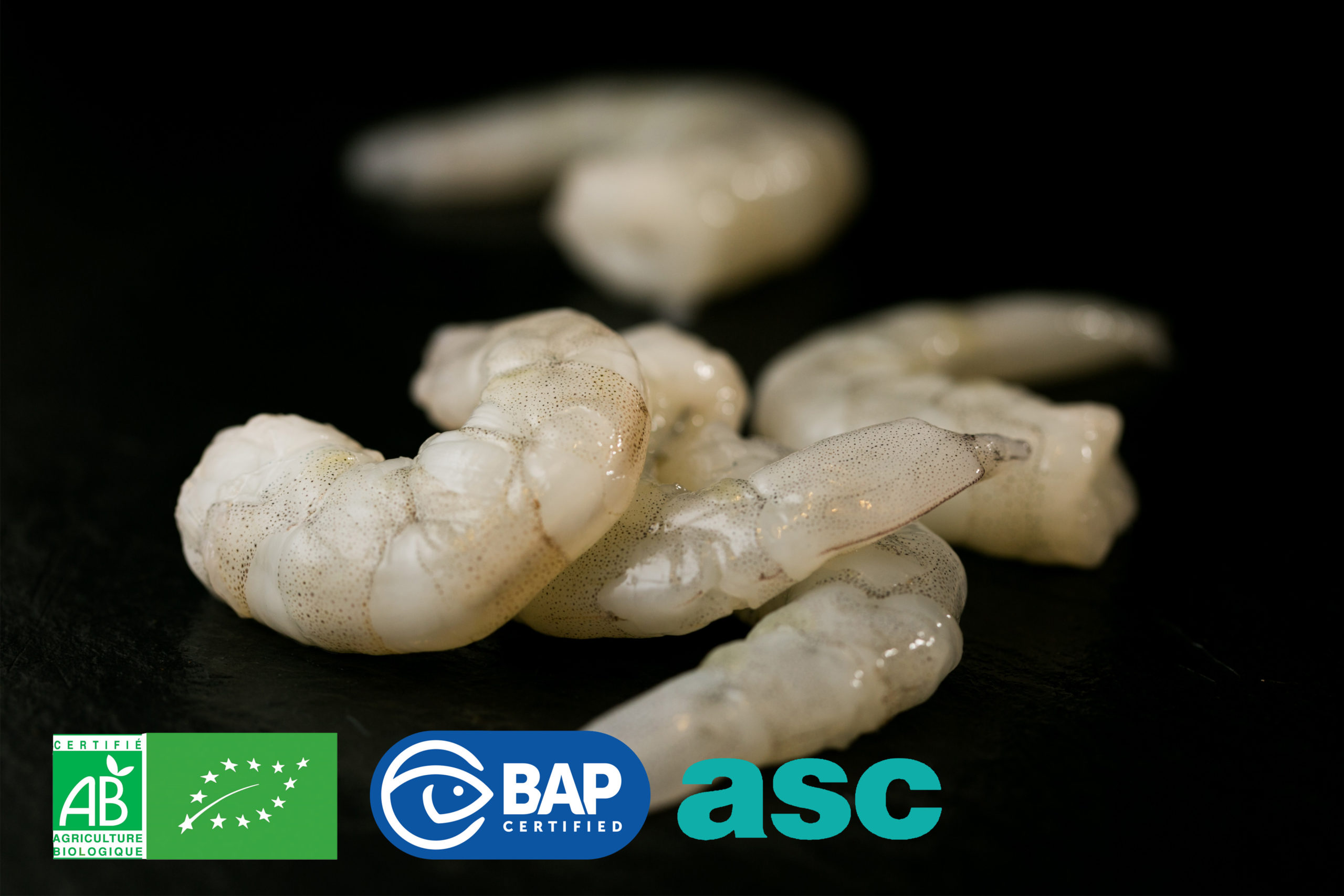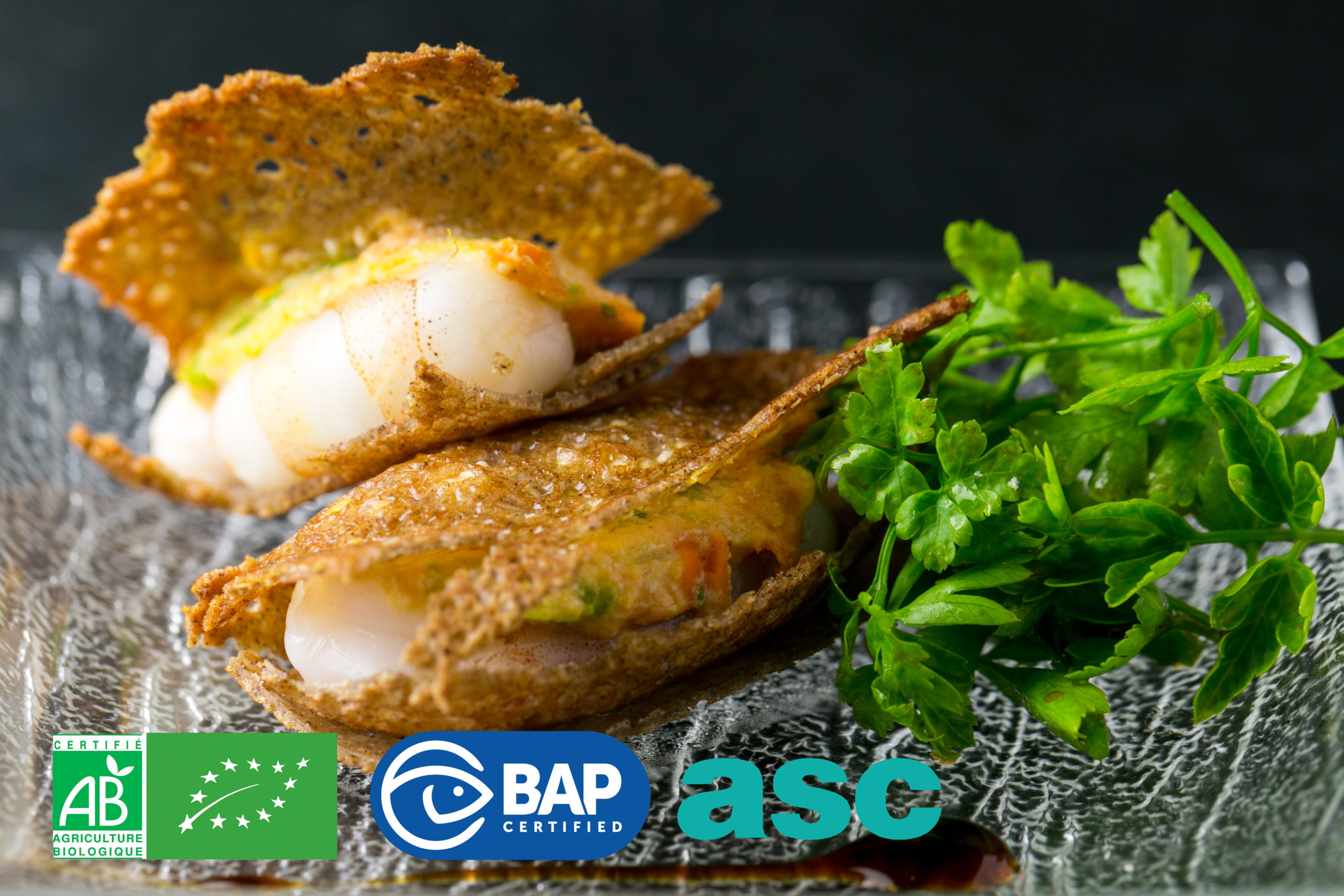 Technical characteristics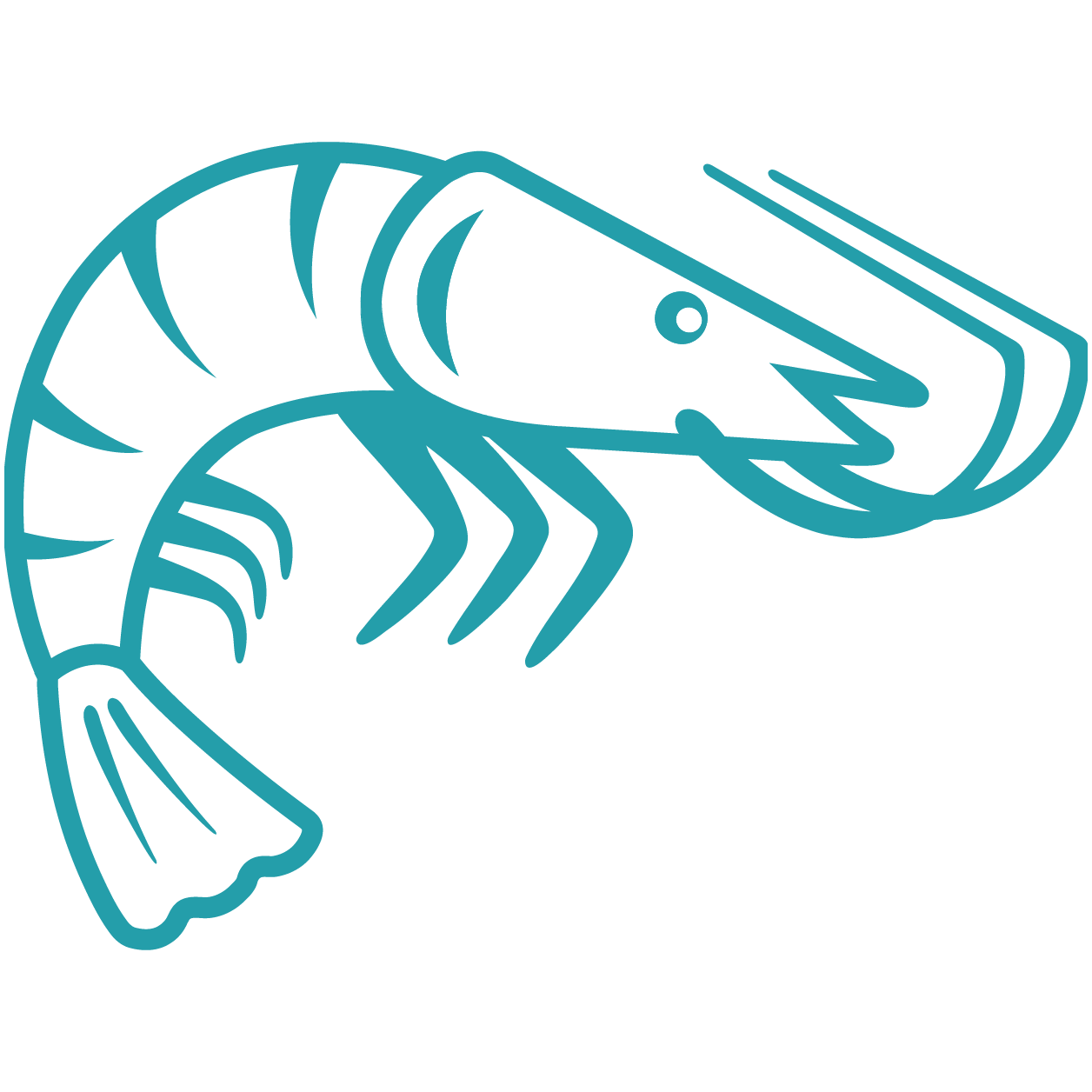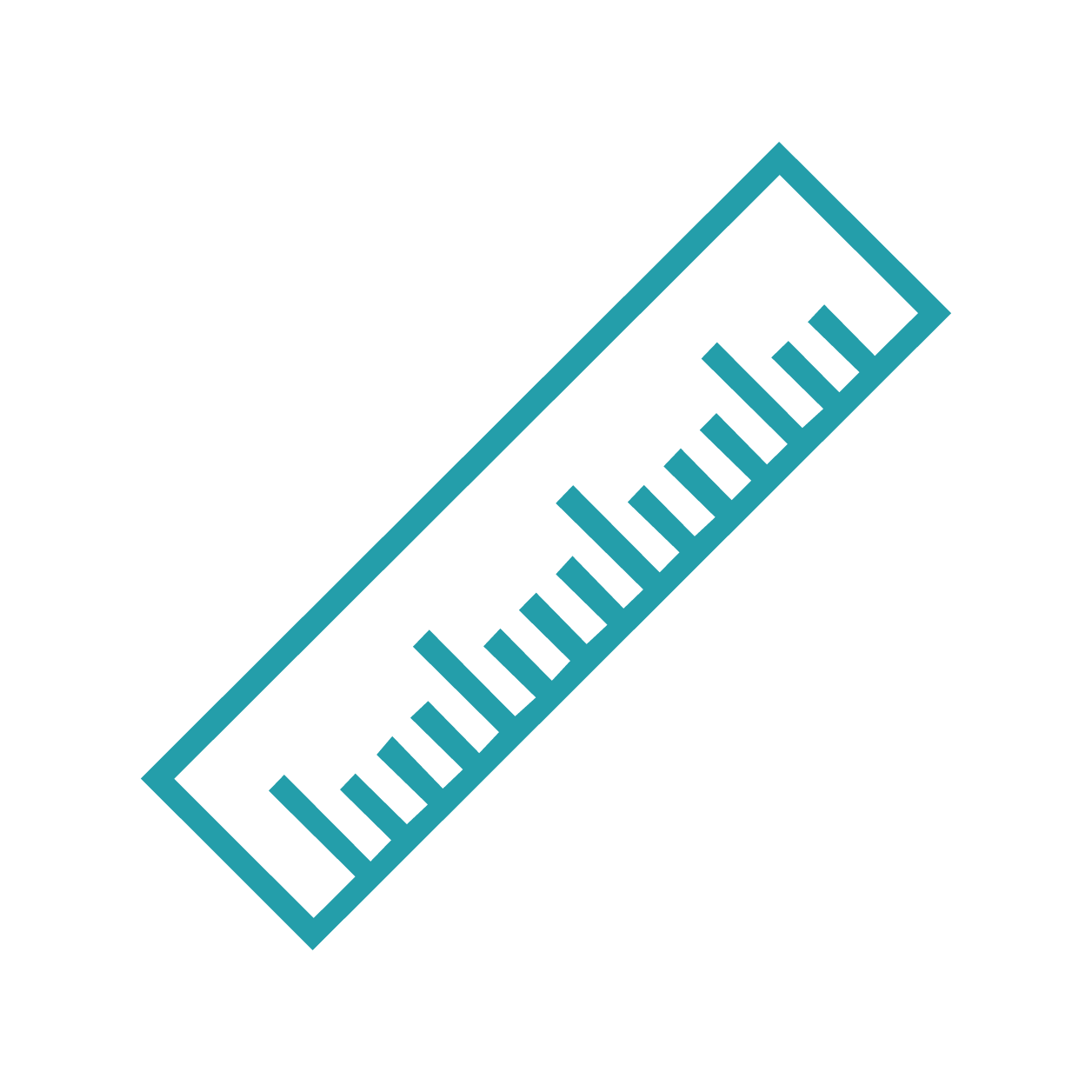 From 26/30 to 71/90 (pcs/Lbs)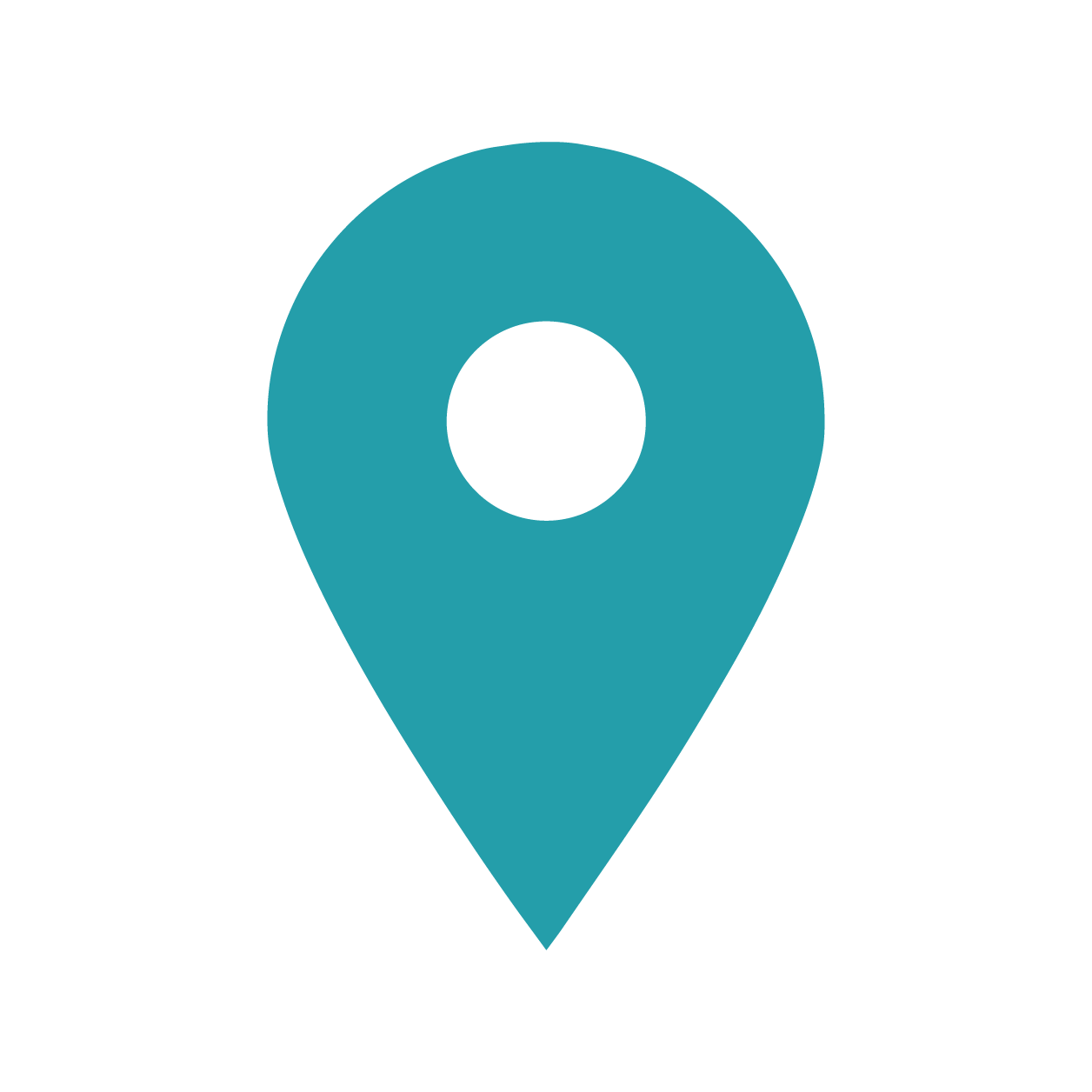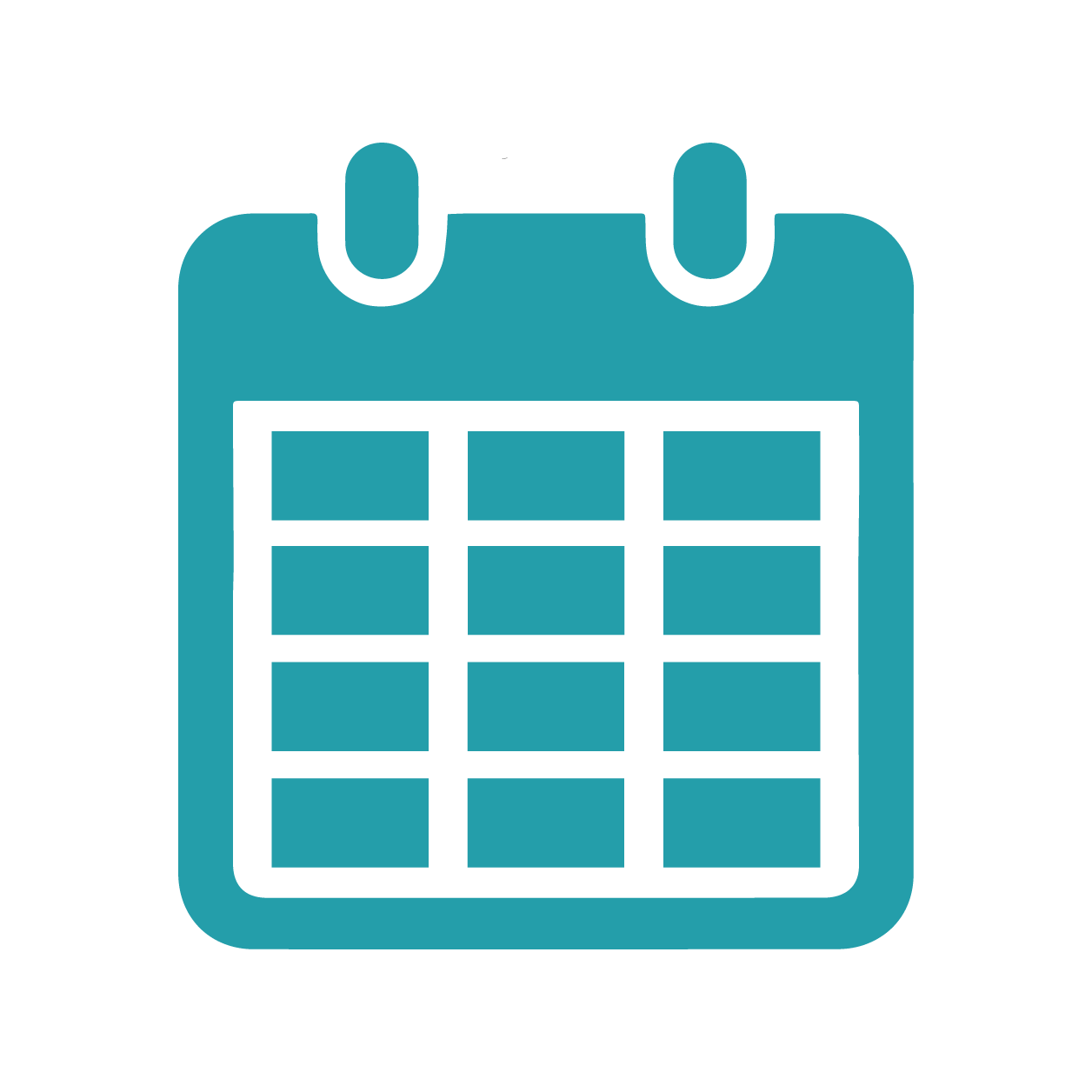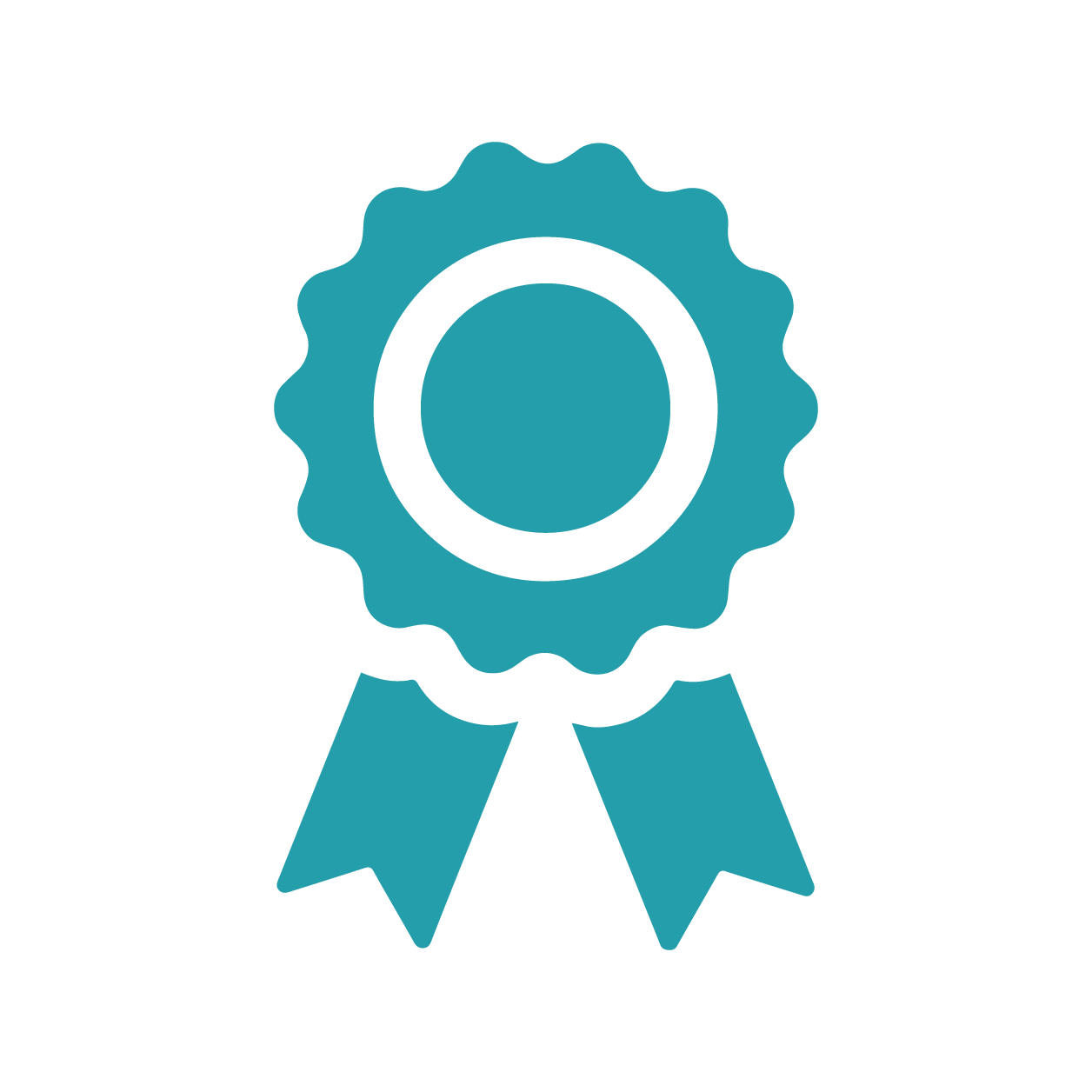 Species : Penaeus vannamei
Size : from 26/30 to 71/90 (pcs/Lbs)
Net weight : 10 Kg
Origin : Peru or South-East Asia
Seasonality : harversted all year around
Ingredients : organic shrimp, no additives
Presentation : peeled organic shrimp, deveined with a needle (pine), raw frozen IQF
Process : harvesting, reception, heading, grading, shelling, de-veining, cleaning, sorting, freezing, 10% compensated glazing, packaging, metal detector, storage
        Storage conditions :
        Maximum storage temperature: – 18° C
        Best before date: 24 months after freezing date
GMOs : none
Irradiation : none
Allergens : crustaceans
Microbiological criteria :
T.V.C. : 100 000 ge/g
E. coli : 10 ge/g
Coagulase + Staph : 100 ge/g
S.R.A. : 10 ge /g
Salmonella : absent in 25 g
Listeria mono. : absent in 25 g