Blanched Atlantic squid ring

The squid
Illex argentinus
is a cephalopod commonly known as the Argentine red squid.
Eight suction cup tentacles are connected to their head. Its colors are brownish to purple.
It is caught from February to June in zone F.A.O. 41 (South-West Atlantic), using trawls or jigging (multi-hook lines).
The absence of any chemical treatment allows its taste qualities to be fully expressed.
We sell it as bleached ring.
Enjoy it in ready-made dishes, in seafood cocktails or in paella.
For further information, please visit : 
www.fao.org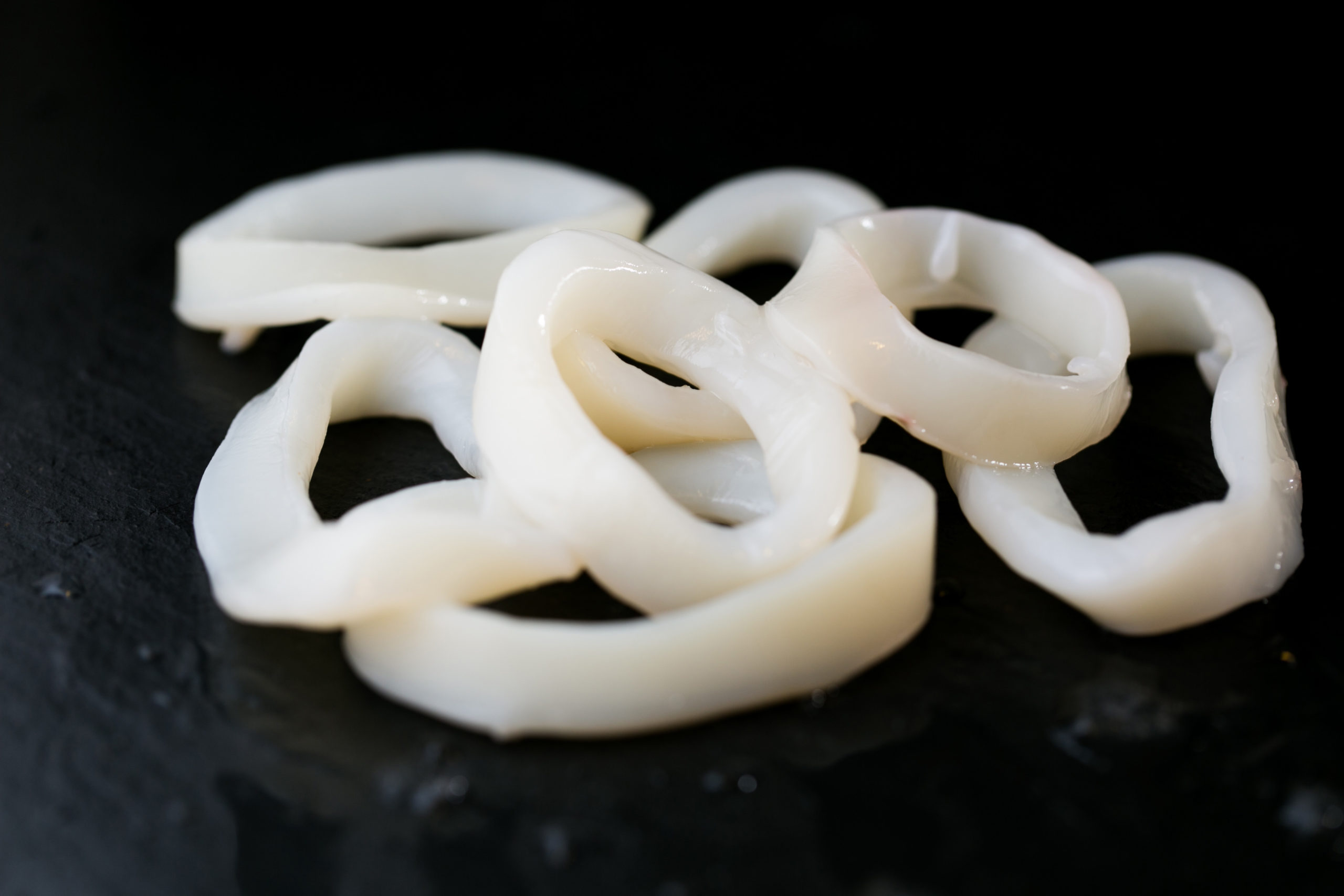 Technical characteristics
Species : Illex argentinus
Size : 100/150 (from S/SS tubes) (pcs/Kg)
Net weight : 8.1 Kg
Origin : Spain
Seasonality : caught from February to June in zone F.A.O. 41
Ingredients : squid, no additives
Presentation : cooked deveined and defatted crayfish, IQF frozen
Process : fishing, sorting, cleaning, heading, gutting, freezing, transport, defrosting, shelling, removal of feathers and fins, peeling, sawing, blanching, grading, deep-freezing, 10% uncompensated glazing, packaging, metal detector, storage
Storage conditions :
Maximum storage temperature: – 18° C
Best before date: 24 months after freezing date
GMOs : none
Irradiation : none
Allergens : molluscs
Microbiological criteria :
T.V.C. : 100 000 ge/g
E. Coli : 1 ge/g
Coagulase + Staph : 100 ge/g
S.R.A. : 10 ge /g
Salmonella : absent in 25 g
Listeria mono. : absent in 25 g