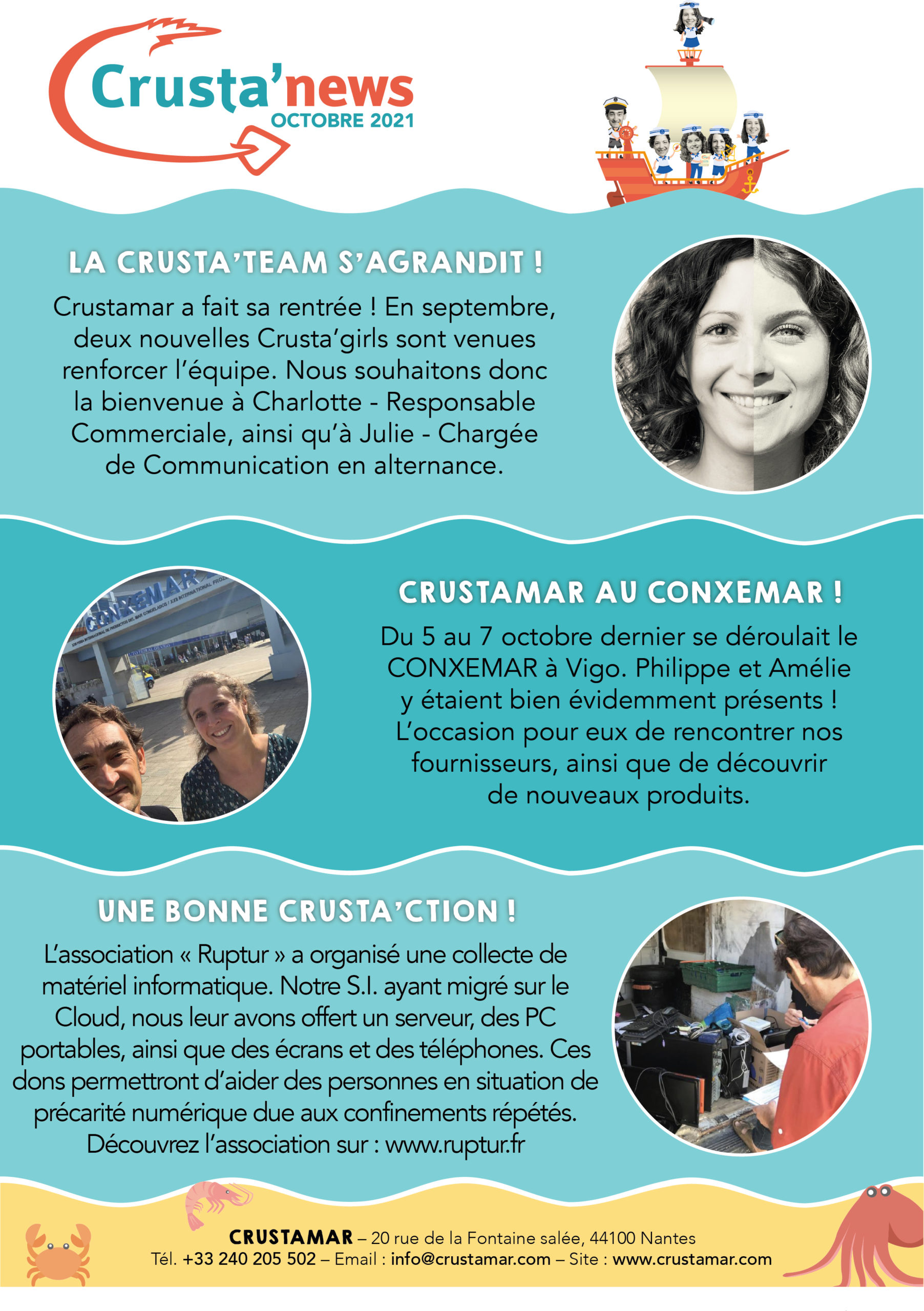 Oyé oyé, moussaillons !
The Crusta'team invites you to come on board for the October Newsletter!
Come aboard and discover this month: our two new mousses on deck, our last stopover, or our good deed of the month.
Dive in now, and no need for a bottle, you'll soon be back on the surface!
To find out more about the Ruptur association, go to: https://www.ruptur.fr